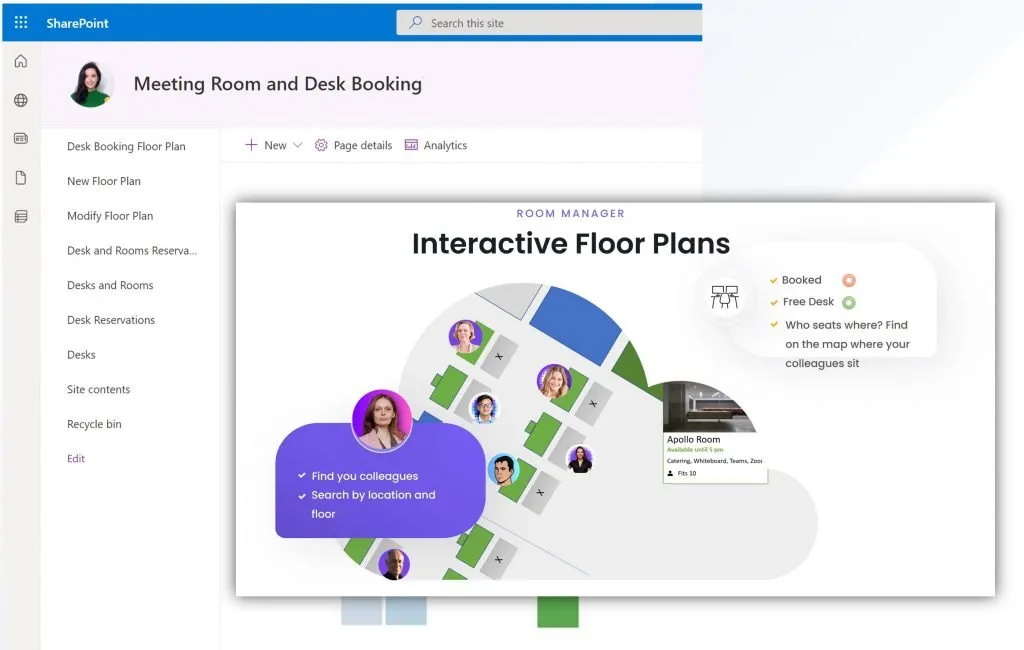 Room Manager Office 365 Desk Booking Solution
Are you looking into the possibilities of making your offices smarter?
Manage your desk from an office map
Upload your office plans as image files directly to SharePoint. And start adding desks.
Drag and drop desks. You can work directly on the office map. Take flexible working to the next level with desk booking.
Find your colleagues
Helping your employees to find their colleagues is easy. Find a colleague and book a workspace nearby.
Book Now
Select a location, floor date, and time. All free desks are shown in green from the dynamic floorplan. Amazing features for a solid desk management solution
Everything looks good
Key Features you might need for Desk Management