Introduction
Hey there, office warriors and tech enthusiasts! Ever felt like managing your office space is a bit like herding cats? Well, guess what? The future of workspace management is here, and it's looking smarter than ever with Room Manager AI integrated with ChatGPT. This dynamic duo is changing the game, making desk booking, room scheduling, and office management as easy as chatting with a friend.
In this blog, we're diving deep into how Room Manager AI and ChatGPT are teaming up to streamline your office operations. Whether you're a busy bee at a startup or the go-to person in a corporate giant, this tech is set to make your life a whole lot easier. So, grab your favorite beverage, settle in, and let's explore this tech marvel!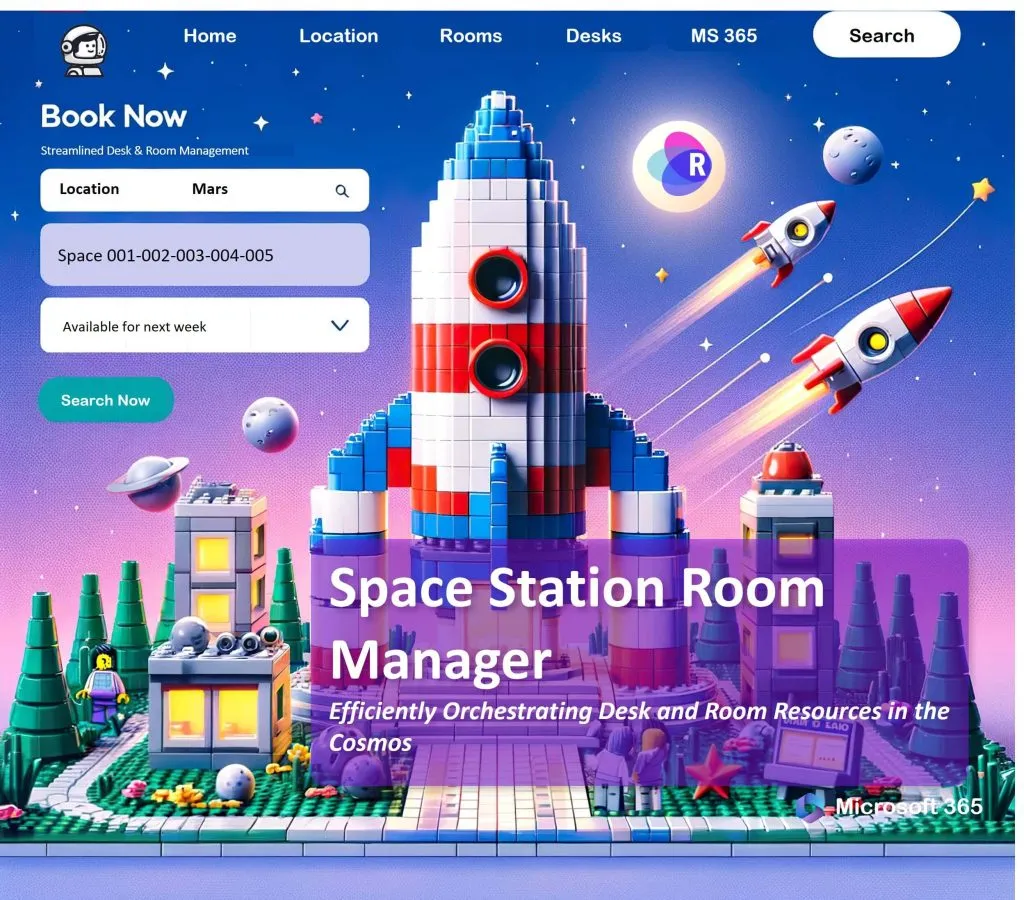 The Magic of Room Manager AI and ChatGPT Integration
Imagine walking into your office and instead of fumbling with a clunky booking system, you simply say, "Hey, book the conference room for my 3 PM meeting." That's the kind of simplicity Room Manager AI, fused with ChatGPT, brings to the table. This integration marks a leap in workspace management, blending Room Manager's robust booking capabilities with ChatGPT's conversational intelligence. The result? A seamless, interactive experience that feels less like dealing with a machine and more like chatting with a savvy assistant.
Ease of Use: Speaking Your Language
The standout feature of this integration is its ease of use. Gone are the days of navigating through complicated menus or typing in specific commands. With ChatGPT's linguistic prowess, you can type or speak your requests in plain English. Need to find an available desk for tomorrow? Just ask. Want to locate a colleague's desk? Just say the word. This system understands and processes your requests in real-time, making office management a breeze.
Tailored to Your Business Needs
One size doesn't fit all, especially in business. That's where custom GPT assistance shines. Whether you're in healthcare, finance, or any other sector, Room Manager AI can be fine-tuned to understand your industry's jargon and nuances. This means the AI isn't just a generic tool; it's a specialized assistant attuned to your specific business needs.
Seamless Integration: The Key to Efficiency
The real beauty of this system lies in how it melds with your existing workflows. It's designed to complement, not complicate. Integration with existing systems means you can keep your current processes while adding a layer of AI-powered efficiency. This smooth integration is crucial for businesses that can't afford to overhaul their entire system for a new tool.
Learning and Evolving: The AI that Grows with You
What's better than a smart system? A system that gets smarter over time. Room Manager AI and ChatGPT don't just perform tasks; they learn from them. Every interaction, every piece of feedback is a chance for the AI to improve, to align more closely with your preferences and patterns. This adaptive learning ensures that the system becomes more efficient and intuitive the more you use it.
Prioritizing Privacy and Security
In an era where data is gold, Room Manager AI and ChatGPT place a premium on privacy and security. Tailoring the AI to your needs also means configuring it to comply with your industry's data protection standards. Sensitive information? Handled with care. Privacy concerns? Taken seriously. This commitment to security is a cornerstone of the system, ensuring peace of mind for users and businesses alike.
Real-World Scenarios: The AI in Action
Let's paint a picture. It's Monday morning, and you need to schedule several meetings, book desks for your team, and coordinate with visitors coming into the office. Instead of juggling between multiple platforms, you simply interact with Room Manager AI through ChatGPT. A few spoken sentences or typed messages later, your entire week is organized, your team is informed, and you're ready to focus on what really matters – your work.
The Future of Workspace Management
As we look to the future, the integration of AI in workspace management is not just a possibility; it's a reality. Room Manager AI and ChatGPT are at the forefront of this evolution, offering a glimpse into a world where office management is streamlined, efficient, and, dare we say, enjoyable.
The Road Ahead: Future Developments in AI-Driven Workspace Management
As we embrace the capabilities of Room Manager AI and ChatGPT, it's exciting to ponder what the future holds. Imagine AI systems that not only manage current space and resources but also predict future needs based on trends and usage patterns. The integration of IoT (Internet of Things) with AI could lead to even more efficient use of office resources, like adjusting lighting and temperature based on room bookings.
Implementing AI in Your Workspace: Tips for Success
Adopting new technology can be daunting, but here are some tips to make the transition smoother:
Start Small: Begin by implementing the system in one department or for certain functions. This allows you to gauge its effectiveness and make adjustments before a full-scale rollout.
Employee Training: Ensure your team is comfortable with the new system. Conduct training sessions that emphasize the ease and benefits of using the AI-driven system.
Gather Feedback: Keep the lines of communication open. Employee feedback is crucial in identifying any issues and making necessary improvements.
Monitor and Adapt: Regularly review how the system is being used and be open to making changes. Technology evolves, and so should its application in your workplace.
Conclusion: Embracing the AI-Driven Workspace
So there you have it – a world where managing your workspace is as easy as having a conversation. Room Manager AI and ChatGPT are not just changing the game; they're redefining it. Whether you're a small business or a large corporation, this technology offers a glimpse into a future where efficiency, customization, and user-friendliness are the norm. The question isn't if you'll adapt to this technology; it's when. Are you ready to step into the future of workspace management?
In conclusion, Room Manager AI and ChatGPT are more than just tools; they represent a new era in office management. By embracing this technology, businesses can reap the benefits of enhanced efficiency, better resource management, and a more satisfied workforce. As we look to the future, it's clear that the integration of AI in workspace management is not just a trend but a fundamental shift in how we interact with our work environments. It's an exciting time to be part of this technological evolution!
Expanding the Horizon: Room Manager's Comprehensive Suite of Solutions