Fostering a Supportive Work Culture for Employee Well-Being
A healthy and productive work environment is crucial for employee well-being and overall business success. One way to create such an environment is by incorporating mindful office practices prioritizing employees' mental and emotional well-being. This article explores various approaches to achieve this, including encouraging work-life balance, providing mental health resources, offering flexible work arrangements, and fostering open communication and support among colleagues.
Encouraging Work-Life Balance
Striking the right balance between professional and personal life is essential for maintaining mental and emotional well-being. Employers can promote work-life balance by:
Setting realistic expectations and deadlines
Encouraging employees to take regular breaks and time off
Implementing policies that discourage excessive overtime
Organizing social events and team-building activities to strengthen relationships among colleagues
Providing Mental Health Resources
Mental health is vital to overall well-being, and employers should take proactive measures to support their employees' mental health. Some steps to consider include the following:
Offering access to counseling services or Employee Assistance Programs (EAPs)
Providing mental health training for managers and supervisors
Raising awareness about mental health issues through workshops, seminars, or online resources
Creating quiet spaces in the office for relaxation and mindfulness exercises
Offering Flexible Work Arrangements
Flexible work arrangements, such as remote work, flexible hours, or compressed workweeks, can significantly improve employees' well-being by allowing them to manage their personal and professional commitments better. Employers can:
Assess the feasibility of flexible work options within their organization.
Develop clear guidelines and policies for implementing flexible work arrangements.
Ensure employees have the necessary tools and resources to work efficiently from home or other remote locations.
Fostering Open Communication and Support Among Colleagues
A supportive work environment, where employees feel comfortable discussing their concerns and seeking help, is key to promoting mental and emotional well-being. Employers can:
Establish open-door policies to encourage communication between employees and managers
Train managers to be empathetic listeners and offer constructive feedback
Encourage team members to share their experiences and support each other
Provide opportunities for employees to voice their opinions and contribute to decision-making processes
In conclusion, mindful office practices are vital in creating a work culture that values and supports employees' mental and emotional well-being. Organizations can create a healthy and productive work environment that benefits employees and the business by encouraging work-life balance, providing mental health resources, offering flexible work arrangements, and fostering open communication and support among colleagues.
Enhancing Employee Well-Being with Software Solutions:
Capturing Employee Feedback and Monitoring Mental Health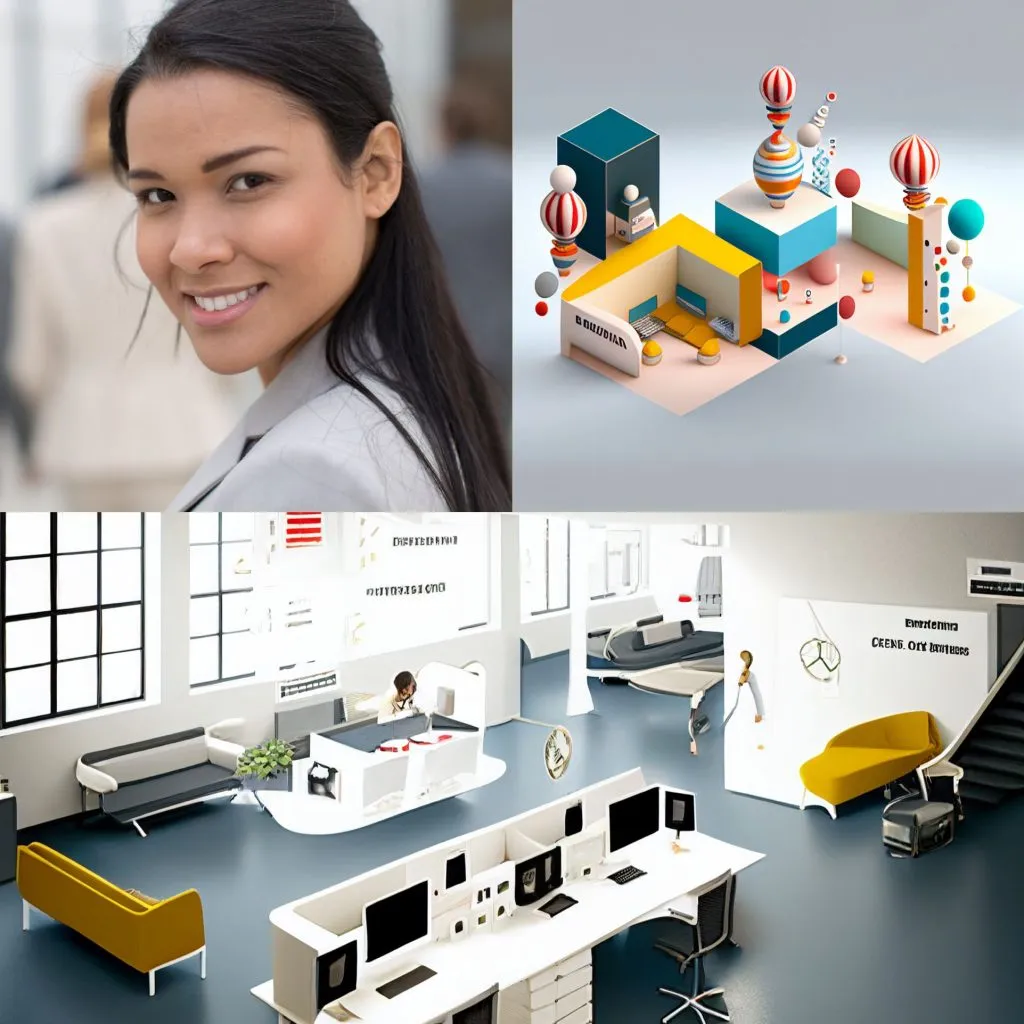 Implementing software solutions to capture employee feedback and monitor their mental health is an effective way to promote well-being in the workplace. By utilizing such tools, employers can gain valuable insights into their employees' emotional states and identify potential concerns, allowing them to take proactive measures to improve the work environment. This article will explore how a software solution can facilitate this process and contribute to a more supportive work culture.
Key Features of a Software Solution for Employee Well-Being
To effectively monitor and promote employee well-being, a software solution should include the following features:
Regular Check-Ins and Surveys
The software should provide the option to send regular check-ins or surveys to employees, asking questions such as "How are you today?" or "How satisfied are you with your work-life balance?" These check-ins can be sent daily, weekly, or at customizable intervals, depending on the organization's needs.
Anonymity and Confidentiality
To encourage honest feedback, the software should ensure that employees' responses are anonymous and confidential. This will help create an environment where employees feel comfortable sharing their feelings and concerns without fear of negative consequences.
Data Analysis and Reporting
The software should analyze the collected data to identify trends and patterns in employee well-being. This can include tracking overall sentiment scores, monitoring changes in well-being over time, and highlighting specific areas of concern. The software should generate easy-to-understand reports and visualizations to help employers make informed decisions about improving the work environment.
Customizable Questions and Metrics
The software should allow employers to customize the questions and metrics used in check-ins and surveys to better align with their organization's culture and values. This flexibility enables organizations to focus on the aspects of employee well-being most relevant to their unique circumstances.
Integration with Existing Systems
For seamless implementation, the software should be compatible with existing systems and platforms used within the organization, such as HR systems, project management tools, and communication platforms like Microsoft Teams or Slack.
Benefits of Implementing a Software Solution for Employee Well-Being
By using a software solution to monitor and promote employee well-being, organizations can:
Gain valuable insights into employees' mental health and overall satisfaction
Identify potential areas of concern and take proactive measures to address them
Improve workplace culture by demonstrating a genuine commitment to employee well-being
Increase employee engagement, productivity, and retention by fostering a more supportive and healthy work environment
In summary, a software solution that captures employee feedback and monitors mental health can be a powerful tool for promoting well-being in the workplace. Organizations can better understand their employees' emotional states, address potential concerns, and create a more supportive and healthy work culture by implementing such a solution.
Creating an Employee Well-Being System with Power Automate and SharePoint: Integrating Feedback into a Scorecard
To build an employee well-being system using Power Automate and SharePoint, you can follow these steps:
Step 1: Create a SharePoint list for storing employee feedback
In your SharePoint site, create a new list called "Employee Well-Being Feedback."
Add the necessary columns, such as Employee ID, Date, Well-Being Rating, and Comments. Ensure the Employee ID column is unique to maintain anonymity.
Step 2: Design a Microsoft Forms survey for employee feedback
In Microsoft Forms, create a new form titled "Employee Well-Being Check-In."
Add questions to the form that capture employee well-being metrics, such as rating their current mood, work-life balance satisfaction, and open-ended comments.
Set up the form to allow anonymous submissions, ensuring confidentiality.
Step 3: Integrate Microsoft Forms with SharePoint using Power Automate
In Power Automate, create a new flow triggered by "When a new response is submitted" in Microsoft Forms.
Add the "Get response details" action to retrieve the submitted data.
Add the "Create item" action for SharePoint and map the form responses to the corresponding columns in the "Employee Well-Being Feedback" list.
Step 4: Analyze the data and create a scorecard
Use Power Automate to schedule regular data analysis of the SharePoint list, such as calculating average well-being scores and identifying trends.
Use Power BI to create a well-being scorecard that displays key metrics and visualizations based on the data from the SharePoint list. You can create a dashboard with charts, graphs, and KPIs that reflect the overall well-being of employees.
Share the Power BI dashboard with relevant stakeholders to keep them informed about employee well-being and make data-driven decisions.
Step 5: Automate reminders and follow-ups
In Power Automate, create a new flow that sends regular reminders to employees to complete the well-being check-in form. You can use the "Send an email" action to notify employees via email or the "Post a message" action to send reminders through Microsoft Teams or Slack.
Set up a flow to trigger follow-up actions when specific conditions are met, such as an employee's well-being score dropping below a certain threshold. This could include emailing HR or the employee's manager to initiate a conversation about support and resources.
By using Power Automate, SharePoint, and Power BI, you can create an effective employee well-being system that captures feedback, analyzes data, and integrates findings into a scorecard. This approach enables organizations to monitor employee well-being and make informed decisions to support their workforce better.
In conclusion, implementing Mindful Office Practices 🧘‍♂️ is crucial for fostering a healthy and supportive work environment. By leveraging tools like Power Automate, SharePoint, and Power BI, organizations can monitor and support their employee's mental and emotional well-being more effectively. Are you ready to get started? Check out our step-by-step guide 📝 on creating a well-being system, and contact us 📩 if you need assistance or have any questions.
Don't miss out on the benefits of improving employee well-being in your organization. Explore our comprehensive solutions for workspace management, and learn how RoomManager365 can help you optimize your office environment. 💼🚀
Ready to take the next step? Request a demo 🎥 or read our customer stories 📚 to see how RoomManager365 has transformed businesses like yours. Together, let's create a happier and healthier workplace for everyone! 😊🌟