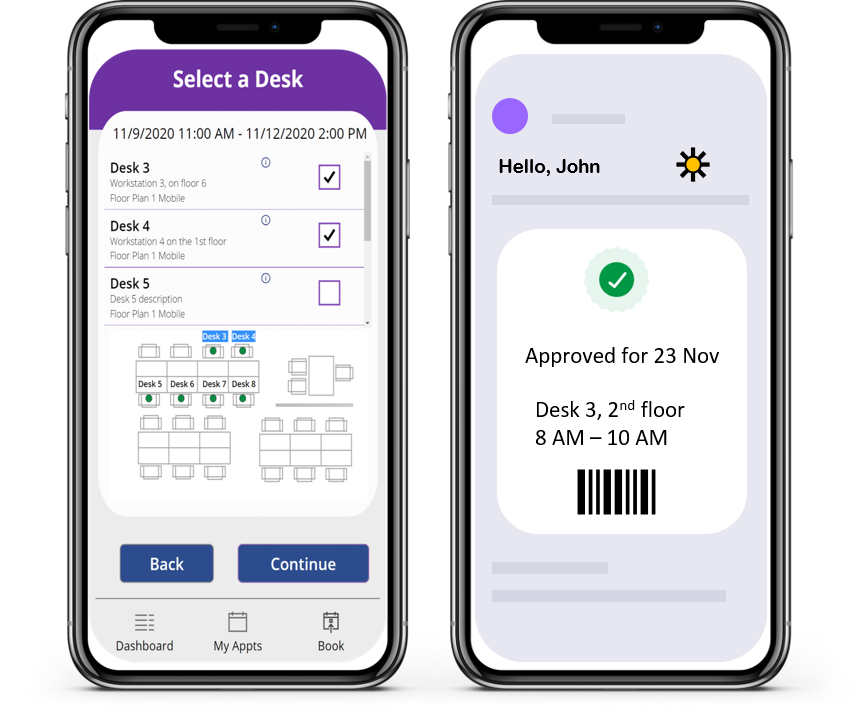 Desk Booking System
What is desk Booking?
"A workplace strategy that allows office workers and visitors to search, book, and share desks or workstations over a specified time frame."
Centralize Desk Booking System
The desk booking system will break down if there is no distinct process for request booking and desk management. Automated efficiency is achieved when companies centralize the booking management process in their Integrated Workplace Management System. This can be accomplished by answering the following questions:
What is the number of available desks at the moment?
What are the standards of confirmation being used?
In what ways can employees cancel or modify their reservations?
How requests are processed and reservations made?
Are approvals needed, what kind of approval do you want to use. Take Power Automate as a service for custom flows.
Are check-ins required when an employee reserves a space, desk, meeting room?
What rules and policies do you want to implement (Microsoft PowerAutomate, can be used for this kind of scenario within Room Manager)
Are Flows and notification services be sent (Microsoft Notification services can be used within Room Manager)
Hoteling systems can be better shaped when facilities managers employ the use of workstation management software in automating everything, from booking requests/modifications to measurements of utilization metrics.
Do you need to create a confirmation email for the booked desk?
Do you want to send a QR code with the desk booking confirmation to the employee?
Do you need to sign in with the QR Code?
Desk Booking System
A better desk booking system
Drag and Drop the desk from the interactive floorplan
Use areas and zones for your desk booking experience
Allow users to book from an online form, office map, and mobile app
Filters can be used to better find the right desk and space
Room Manager Office 365 Desk Booking Solution
Are you looking into the possibilities of making your offices smarter?